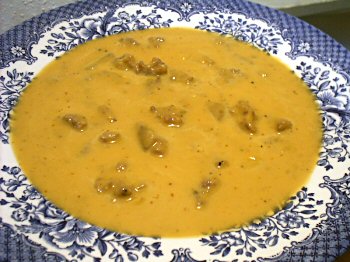 I bet you guys thought I threw in the towel huh. I haven't posted on here in about a week or so but I just can not find the time to post every single day. I figure how boring would that be anyway. I mean the scale isn't going to budge every single day, right. But I don't want to lose you either so I will try to post a few times a week. Just so you know, I haven't run off to the land of Twinkies and forgotten you all. Oh dear...Twinkies. Have you heard? Our little golden cream filled cakes that we hate to love, will be no more. Sad day. Well not really, those lil' bastards did not ever once do one damn thing for me. So good riddance! be gone!
I am happy to announce I made it through Thanksgiving ok. Did I eat? ummm well you see what had happened was....of course I ate! LOL It was T H A N K S G I V I N G. I really was going to stay on my plan but I didn't plan for it. I ended up getting called into work at the hospital cause people still get sick on Holidays. So all the good low carb recipes I had saved up went to waste. I didn't get to try any of them. I had my heart set on pumpkin soup too! Now, I know what you are thinking. Gross, right? Well it's not. So there. Actually, it just might be my favorite...well almost my favorite. It's such a comfort food and it doesn't even taste like pumpkins at all to me. This recipe comes from lowcarbfriends.com. My favorite hang out. So thank you Phoebe for the wonderful soup!! You are a rock star. Who would have thought to make a wonderful comfort food out of pumpkins. This soup is so yummy, I think I will make it tonight for dinner. Here is the recipe for anyone wanting to try this out. I made a few changes but nothing too drastic. I just add a bit of worcestershire sauce and a lot more seasonings. Spices can make anything pop with flavor. This soup is thick and creamy and very filling but it really needed more spices.
PHOEBE'S PUMPKIN AND SAUSAGE SOUP
1 pound pork sausage (Phoebe used hot sausage)
1/2 cup onion, chopped, 2 3/4 ounces
1/4 pound fresh mushrooms, chopped, about 5 medium
1 clove garlic, minced
15 ounce can pumpkin
4 cups chicken broth
1/2 cup heavy cream
1/2 cup water
Worcestershire sauce to taste
Salt and pepper, to taste
In a large pot, brown the sausage along with the onion, mushrooms and garlic; drain fat. Add the pumpkin and broth. Phoebe added a tablespoon of Italian seasoning at this point, but I've left that out. Season with salt and pepper, to taste. Cover and simmer 20-30 minutes. Add the cream and water; simmer 10-15 minutes longer. Adjust seasoning.
Makes 8 cups or 8 servings
Can be frozen
Per Serving: 277 Calories; 21g Fat; 15g Protein; 6g Carbohydrate; 2g Dietary Fiber; 4g Net Carbs
Like I said, I did eat on Thanksgiving and...second Thanksgiving. Regular holiday type food. I didn't go crazy or anything but I had everything that everyone else did. I didn't go back for seconds or thirds either. We ended up having dinner at my mom's house and then also with my in-laws the next day. I know what you're thinking. I had an all out hogathon. Seriously, I behaved myself even in the face of pecan pie. I drank lots of water and I kept taking my supplements the entire time too. Now, normally anytime you are on a low carb diet and you have a "cheat", the first thing that happens is that the next day the scale jumps up a few pounds. It's always happened in the past and I just expected it to happen again. I braced myself for the impact.
Armed with my cell phone in hand, I stood on the scale naked...and snapped the pic. Take a gander at this suckas!
I've lost 7 lbs!! I want to yell it from the rooftops baby!!! This just doesn't happen for me. I've tried everything there is to try for so long. Even weight loss surgery. I am just floored. I know how to eat low carb. I mean I've known for years. I've studied it. I've researched it. I've done it all. I believed in it. It stopped working for me. I didn't stop working it. I wasn't cheating. I am for real when I tell you I was eating clean low carb and still could not get the weight to budge. I've been stalled for years. So for me to lose 7 lbs in just a few weeks, is really really something for me to celebrate. The only thing I've done different this time is that I am drinking a little more water than I have in the past, and I'm faithfully taking my Advocare supplements.
It's working and I am more motivated than ever!! I can't wait to make another YouTube video after I've lost say 20 lbs and I can really see the difference.